ZWISCHEN DEN STUFEN DES ORGANISCHEN
SYLVIE BOISSEAU & FRANK WESTERMEYER - 2021
English
F is tiring of the possibilities that his hypersmart car offers him. He no longer wants to use its technological improvements to transcend the limits of his own body. Can he experience himself in a new way by embodying every stage of organic life, both animal and plant? Inspired by this line of inquiry, he ultimately decides to view the world first from the standpoint of a quadruped, and then, from the immobile position of a plant.
Français
F se lasse des possibilités offertes par sa voiture hyper intelligente. Il ne souhaite plus recourir aux améliorations technologiques, qui lui promettent un affranchissement des limites de son corps. Pourrait-il faire une nouvelle expérience de lui-même s´il incarnait tour à tour chacun des degrés de l'organique, celui de l'animal et celui de la plante ? Mû par ce questionnement, il s´enhardit et décide d´appréhender le monde du point de vue d´un quadrupède, et depuis la position immobile de la plante.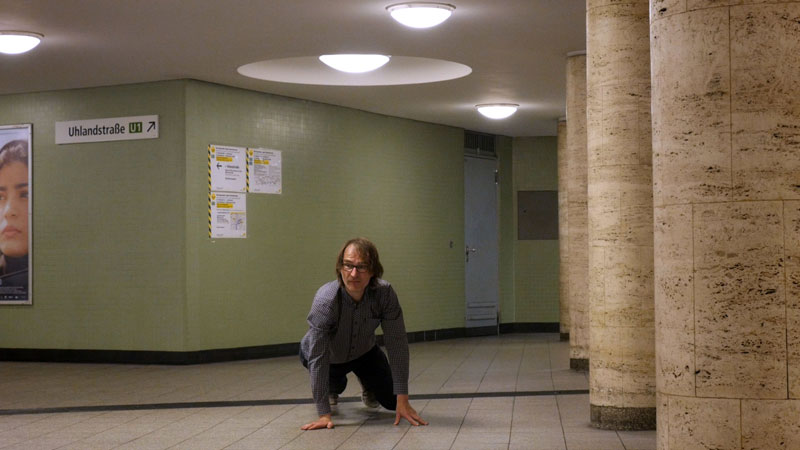 © Ph Ciompi